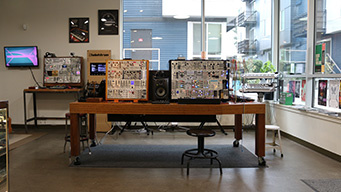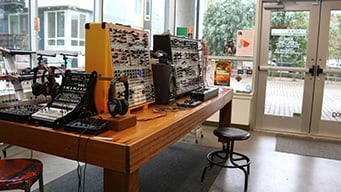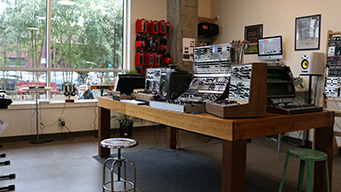 Check our Covid-19 Status Page here
Established in 2012, Control Voltage is Portland, Oregon's premier specialized music instrument shop focused on electronic instruments. Our main thing is new eurorack modular, analog and digital synthesizers and soundmakers but we also sell vintage and used gear to Portland's community of electronic musicians. We stock a bunch of MIDI controllers, drum machines, effects, DIY kits for those who want to build their own stuff, locally-produced music, accessories like cables, adapters, gig bags as well as a carefully curated selection of handmade oddities.
We're more than just a synth shop though. Don't get us wrong, you can definitely buy and consign gear, but check out our calendar! We also regularly host events, free workshops on new gear and sponsor synth-related activities & live performances in Portland and around the Pacific Northwest. We're open extended hours, get new gear in continuously, facilitate warranty and vintage analog synthesizer service & maintenance, offer some in-house repairs and we always support products after purchase.
Control Voltage is all about providing a meeting place for people who are into all different kinds of music to get together, learn, make new friends and grow as musicians and noisemakers.
VIDEO WALK-THROUGH:
SOCIAL MEDIA:
Facebook / Twitter / Instagram / Vimeo / Yelp / Foursquare